Prosthodontics and crown & bridge
OVERVIEW
Prosthodontics is the branch of dental art & science that pertains to the replacement of missing teeth and oral tissues to restore, maintain oral form, function, appearance and health. The four major branches of prosthodontics includes:-
Removable Prosthodontics is the replacement of missing teeth & contiguous tissues with prosthesis designed to be removed by the wearer. The further divisions of removable prosthodontics include Removable Complete Prosthodontics &Removable Partial Prosthodontics.
Fixed Prosthodontics is the art & science of restoring damaged teeth with cast metal or porcelain restorations & of replacing missing teeth with fixed or cemented prosthesis.
Implant Prosthodontics deals with the replacement of missing structures by artificial means through surgical & prosthetic approach.
Maxillofacial Prosthetics is concerned with the restoration of stomatognathic& associated facial structures that have been affected by disease, injury, surgery or congenital defects.
INFRASTRUCTURE
Department of Prosthodontics and implantology at St.Gregorios Dental College was established in 2005. Spread over 9000 sqft, the department is equipped with more than 25 dental chairs and a special implant clinic with all the facilities. It has a very well designed dental lab with all the latest, state of the art equipment. The lab is well staffed with talented technicians.‬‬
ACADEMICS
The Department is fully fledged with well-organized library. Lectures, seminars and clinical teaching are being carried out strictly adhering to the curriculum of Kerala University of Health Sciences and Dental Council of India norms. We also conduct special case presentations and discussions with the students to improve their diagnostic and treatment skills there by improving Professional dignity and to Maintain Medical Ethics.
Programs Include:
BDS
Lectures
Group discussions
Chair side discussion
Demonstration
Practical classes
Camps


TREATEMENT
Our practice provides a full range of prosthodontic services and treatments, including Crowns, Bridges, Veneers, Inlays and Onlays, Complete and Partial removable dentures, Dental Implants, Treatment of Temporomandibular joint disorders, Full mouth rehabilitation, Correction of Congenital or birth anomalies to teeth, Treatment of Snoring and sleep disorders, Management of Traumatic injuries to oral structures, Oral cancer reconstruction and continuing care, Smile designing, Geriatric care and nutritional counselling.
---
Faculties
Dr. Reba P B
Reader
More Details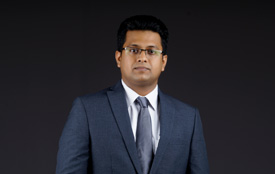 Dr. Paul Kariyatty
Reader
More Details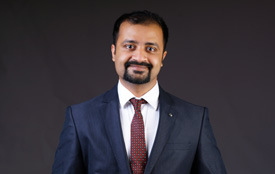 Dr. Arun K Joy
Senior Lecturer
More Details