Oral & Maxillofacial Pathology and Forensic Odontology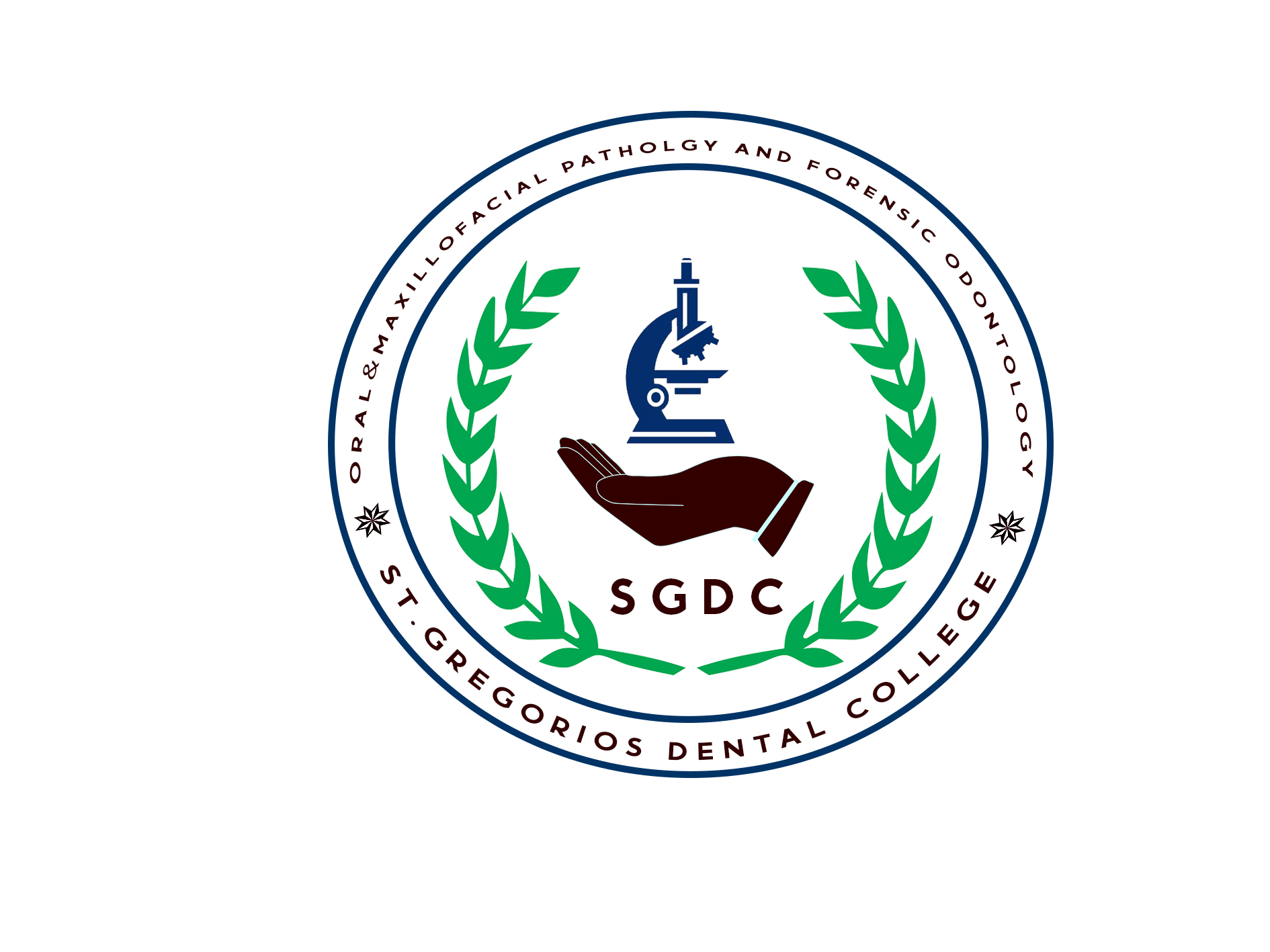 Overview
Oral & Maxillofacial Pathology and Forensic Odontology is an integral part of dentistry concerned with the scientific study of oral diseases and their causes by its retrospective analysis. This speciality has the unique distinction of being the bridging gap between dentistry and medicine. Activities in this department encompass extensive research, diagnosis of disease based on microscopic and haematological examinations.
Key features
Oral & Maxillofacial Pathology and Forensic Odontology department performs diagnostic evaluation of pathological specimens from oral and maxillofacial region.
The department laboratory is well equipped with provisions to carry out various histopathological, cytological and hematological investigations. The well trained faculty with special interest in utility of saliva for DNA profiling and also in the areas of potentially malignant disorders, oral cancer and tumors of head and neck region.

The department serves as a resource facility for various research projects undertaken by undergraduate and postgraduate students of the college.

OUR EXPERTISE
Histopathology

Cytology




Oral Microbiology




Haematology




Forensic Odontology



ACADEMICS
Students are exposed to the complexities of the speciality very early in their academic years, which goes a long way in disciplining their clinical judgement. The academic program includes theoretical and practical training for undergraduates in the first year which begins by understanding the normal anatomy and physiology of human dentition.
The practical training includes simulation of teeth and translating it to precise wax carving exercise along with histological interpretation of normal oral structures.

As students progress to 3rd year they are introduced to various pathological aspects of oral diseases with in-depth training to make diagnosis on correlation based on clinical, radiological and histopathological slides. Thus This approach emphasises on problem based learning.

The internship program involves thorough study of the subject by enhancing their knowledge on recent developments and also by encouraging them to expand their database by attending and presenting seminars, journal publications along with widening their clinical skills based on haematological and cytological investigations.
Vision 
• To impart future dental professionals with homogenized education and integrated diagnostic expertise .
Mission 
• To amalgamate conventional teaching techniques with innovative methodology .
• To emphasize on evidence based learning approach , further strengthened with case discussion and recent advancements .

• To be a diagnostic  service provider to our patients .

---