Oral medicine and radiology
OVERVIEW
Oral Medicine involves the diagnosis and medical management of diseases pertaining to the or facial tissues. It also includes the oral and dental treatment of medically compromised patients along with management of oral manifestations of systemic diseases. Oral diseases are properly diagnosed after thorough case history and examination followed by investigations accordingly. A treatment plan is formulated and the patient is referred to the necessary departments for treatment.
Orofacial pain, Temporomandibular disorders (TMDs), Mucosal diseases, Oral cancer screening, diagnosis and complications of cancer therapy, Salivary dysfunction and Oral complications of systemic illnesses are dealt in the Oral Medicine section.
INFRASTRUCTURE
Oral medicine and Radiology Department is equipped with modern dental chairs and recent diagnostic kits. Chair side investigative tools like intraoral cameras are used. We have 2 Intraoral radiography units as well as state of the art digital Extra oral radiographic unit and a dark room , all housed in an optimally designed radiology section. We offer intraoral periapical radiographs, Occlusal, Bitewing radiographs and extra oral radiographs like Orthopantomogram, Lateral Cephalogram, TMJ radiographs etc.
ACADEMICS
Lectures, seminars and clinical teaching in the third and final years of the caricculum.according to University and DCI norms are being strictly conducted.
Students are exposed to wide range of patients with dental and maxillofacial problems and all the students are oriented by faculty extensively in diagnosis and medical management of the same.
PROGRAMS INCLUDE
BDS
lectures
Group discussions
Chair side discussion
Demonstration
Practical classes


TREATMENT
This department in involved in primary diagnosis and treatment of oral diseases that do not respond to conventional dental or maxillofacial surgical procedures
---
Faculties
Dr. Bilahari
Head of Department
More Details
Dr. Sherin Ann Thomas
Senior Lecturer
More Details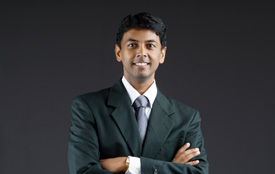 Dr. Deepu Thomas Mathew
Lecturer
More Details